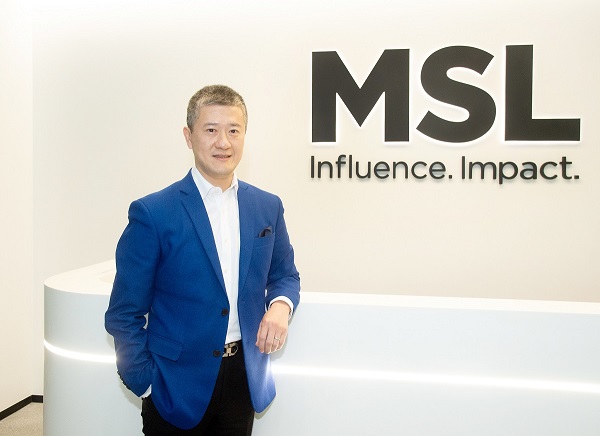 February 27th 2019, Shanghai, China – MSL today announced the appointment of Jun Xu as CEO of Greater China. In his new role he will lead the operations and strategic development of MSL Greater China, while further integrating the agency's business in accordance with the Publicis Groupe's 'the Power of One' strategy. Jun Xu will report to Michael Lee, Co-CEO of Publicis Groupe Greater China.  Jun will also work closely with Guillaume Herbette, CEO of the MSL global network and other senior MSL leaders.
An industry veteran, Jun Xu has over three decades of PR experience from both the agency and client side. He joins MSL from Unilever where he was Vice President of Sustainable Business and Communications for North Asia (which includes mainland China, China Taiwan, Hong Kong SAR, Japan and Korea). Prior to that, he worked for DuPont for fifteen years with his last position being Corporate Communications Leader, Asia Pacific. Jun is one of the pioneering practitioners in China's PR industry. His career began with Burson-Marsteller in 1993 as the firm's first local hire in mainland China. He joined the firm in Beijing, later becoming an integral part of the team in Shanghai, and also completed extensive assignments in Hong Kong, Singapore and Sydney Australia.
Michael Lee said on the appointment, "Jun is a second-to-none master when it comes to building brands and reputation. It is great to have him on our team to further elevate MSL's presence as the most trust-worthy business partner for our clients at a local and global level."
Guillaume Herbette, Global CEO of MSL said: "As the MSL leader for Greater China, Jun Xu will play an important role in our global organization as we work to drive influence and build impact for our clients around the world.  His deep knowledge of the region along with experience as both a client and an agency leader give him a valuable perspective to share with our clients. "
"I started my career on the agency side and couldn't be happier to return at this pivotal moment for the industry. I am excited to be part of such a dynamic, diverse and talented team and I look forward to working together to drive more measurable growth and impactful business," said Jun Xu.