Shanghai, 17 August, 2017 - MSL China, the strategic communications and engagement consultancy of Publicis Groupe, won the Bronze Award in the Single Agency/Discipline category at the Agency-Marketer Partnership Awards 2017 for long-term and extensive work building China Xintiandi's reputation and presence in China. As one of the most awarded PR agencies in China, this award marks the first time for MSL China to win an award recognizing effective client-agency relationships.
An innovative brand continuing to raise the bar in its industry, China Xintiandi requires a business partner with professional excellence and industry expertise, as well as a spirit of ingenuity to disrupt the status quo. Since starting the partnership in 2011, MSL China and China Xintiandi have strengthened the cooperation by steadily building systems and processes to achieve effective business results. What began as a single PR project six years ago has bloomed into a robust partnership where MSL China is the sole marketing communication partner for China Xintiandi, providing strategy, branding, integrated marketing and PR advisory.
Over these six years MSL China has excelled in delivering real impact for China Xintiandi, boosting visibility and fortifying the brand image as a leading property developer with its heritage of business success, as well as optimizing the individuality of each project to achieve business impact.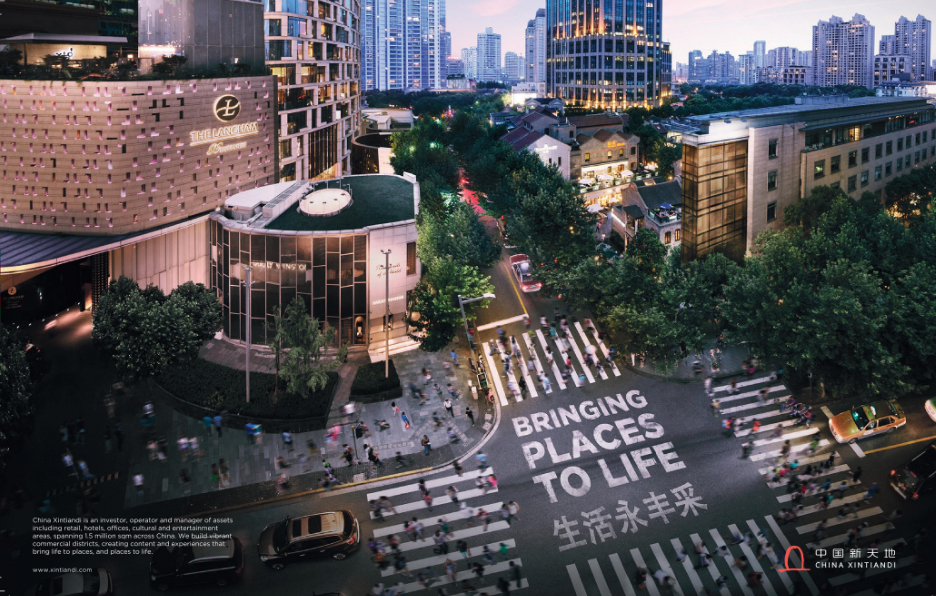 Carrie Liu, Director of Central Marketing and CRM of China Xintiandi, said: "MSL China continues to impress with their consistent high-quality service, strategic thinking, and flawless execution. Their creativity, innovation, and insights deliver the results we desire: increased traffic and sales growth. This is why after six years, we rely on them for all our marketing, promotions, communications, branding and business needs."
"China Xintiandi is a cutting-edge client and a progressive company developing exciting projects across China. As their long-term marketing communication partner, we are delighted to keep China Xintiandi at the forefront of the industry and privileged to help steer the brand through the digital age", said Daisy Zhu, Managing Director of MSL China.
The Agency-Marketer Partnership Awards is hosted by Campaign Asia-Pacific, in association with The Observatory, aims to showcase the global, regional or local partnerships that have delivered outstanding work and sustainable ROI over time, and ultimately bring the importance of the client-agency relationship to the forefront. This win is evidence of the real business impact that MSL China brings to clients. More significantly, it recognizes the differentiation of MSL China: by treating a client's business as its own, we can create best practices and improve the industry with innovation.